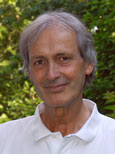 "Since 1984 I have been exclusively working with SDC. Currently we have 3 machines of the newest generation. Together with William Banko we were able to develop innovative designs of phaco tips that led to new and improved surgical techniques. As the Ocusystem Advantage offers the unique feature of universal programming, we were able to develop the new "steady state" surgical procedure. In combination with the Shark (TM) tip this offers an extremely energy saving procedure. Since 1986 Dr. Banko and I have been good friends. I'm looking forward to a future full of ideas that I can share with him."
—Dr. Dieter Klaas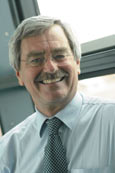 "I have been involved with Surgical Design from the time Anton Banko invented Pars Plana Vitrectomy. My participation in the development of managing flow in the eye led to the Ocusystem's Adjustable Rise Time (ART). This feature, along with fluid venting from a separate fluid filled irrigation line, results in an incredibly stable chamber and excellent post operative results. I also recommend the Ocusystem and Surgical Design's unique phacoemulsification handpieces for their reliability."
—Professor Thomas Neuhann, M.D.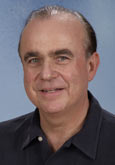 "My goal in life is to strive for perfection in everything I do. I am absolutely dedicated to providing the best surgical and medical care to my patients. Everything in my practice is done with this philosophy in mind. My confidence in using the Ocusystem Advantage in surgery is due to the system's reliability and unsurpassed fluid control, which result in clear corneas after surgery.
I have a friendship with the president of Surgical Design, Dr. William Banko, as we both share a similar philosophy in life."
—Armin Scharrer, M.D.